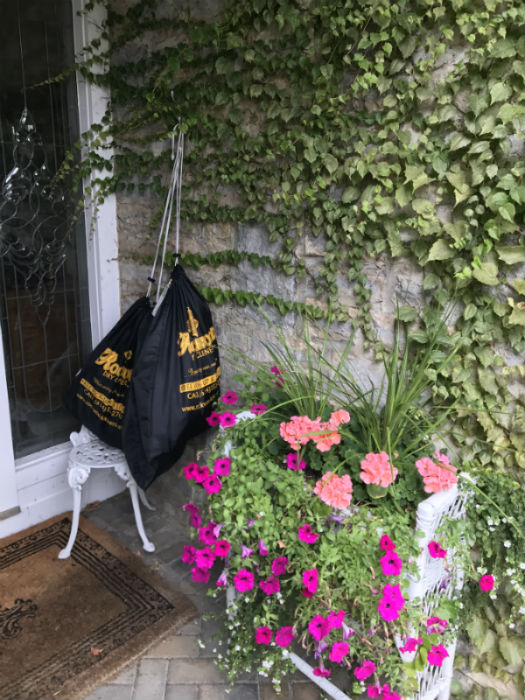 About Rockwood Dry Cleaners
Rockwood Dry Cleaners has served the Greater Columbus area since 1949.  In 2008 brothers Bobby and Justin Rings took over the company.  The name "Rockwood" comes from Bobby and Justin's childhood home; Rockwood Court, Pickerington, Ohio in the Huntington Hills subdivision.  Bobby and Justin recognized that there were many dry cleaners in and around the city, but not a lot of quality dry cleaners.  The need for quality dry cleaning and laundry in the city of Columbus and surrounding suburbs is what continues to drive Rockwood.  Rockwood is not your ordinary dry cleaner, the level of quality, customer care and attention to detail is unmatched.  Rockwood has two retail locations both in Gahanna.  Our main facility, where everything is cleaned, is 171 Granville Street, the other, where all of our alterations are performed, is 1374 East Johnstown Road (same building as Cameron Mitchell's "The Barn"). One of the best things about Rockwood is that you don't have to be in Gahanna to enjoy the best dry cleaning and laundry you'll ever experience.  Rockwood offers free pick-up and delivery to your home or office throughout all of Greater Columbus and surrounding suburbs.
Contact Us Today!
Rockwood Dry Cleaners is committed to delivering the best quality, service, and value in the country. We do this by keeping our promise to maintain and improve our rigorous standards that our customers have set for us, and by using the best technology and equipment that is available in the dry-cleaning industry.  We promise that once you switch to Rockwood Dry Cleaners you will realize there is no other choice for all of your dry cleaning and laundry needs.